See on Scoop.it – STEFANO DONNO GLOBAL NEWS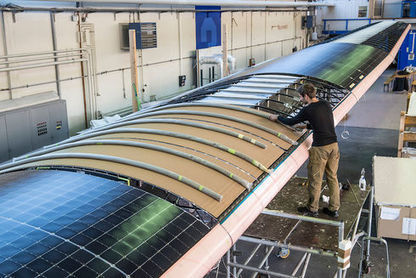 Lessons learned from this prototype are incorporated in the second airplane, to be registered as HB-SIB, construction of which was started in 2011. Its more spacious cockpit will enable the pilot to fully recline during flights lasting from 4 to 6 days; it will have an increased payload; its electrical circuitry will be isolated to enable flights in rain; and system redundancy will improve reliability.
Final tests are taking place and the assembly of the airplane should be completed by the end of 2013. Flight testing is planned for spring 2014, and the round-the-world flight for between April and July 2015.
See on www.solarimpulse.com