See on Scoop.it – STEFANO DONNO GLOBAL NEWS 2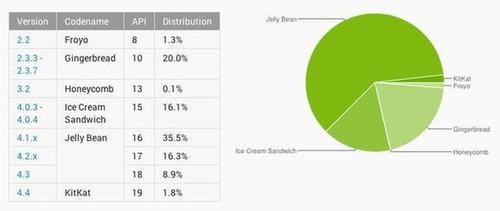 Android is a lot less safe than iOS. Why do I say that? Well, not only because new money-making malware is being written and distributed by criminal gangs every day for Android devices (some of which gets into the official Google Play store), but also because Apple has been much more successful at keeping its customers updated with the latest security patches and OS updates.
New statistics reveal that the latest Kitkat version of the Android operating system is installed on less than 2% of all active devices, Apple's latest version of iOS is on 80% of devices.
See on www.foursys.co.uk