See on Scoop.it – STEFANO DONNO GLOBAL NEWS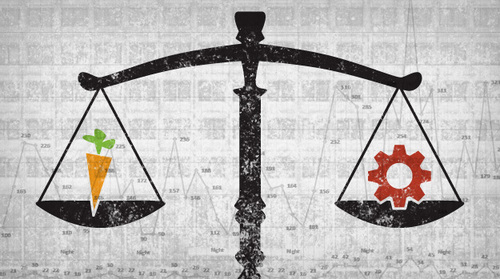 Mainstream Thinking About Motivation
Motivating oneself is difficult, motivating others is even more difficult. With this in mind we need to embark on a journey of sorts – to discover and reveal what motivation truly is and how to harness and fully utilise its benefits for the development of an organisation.
Motivation, according to many definitions, is an employee's intrinsic enthusiasm about and drive to accomplish activities related to work. Motivation is in essence that internal drive and level of energy that causes an individual to decide to take action – usually a positive action that ensures growth, progress and general or direct improvement of conditions or performance.
An individual's level of motivation is influenced by biological, intellectual, social and emotional factors. As such, motivation is a complex, not easily defined, intrinsic driving force that can also be influenced by external factors. Ultimately every employee has activities, events, people, and goals in his or her life that he or she finds motivating.
See on www.worldsviewacademy.com