See on Scoop.it – STEFANO DONNO GLOBAL NEWS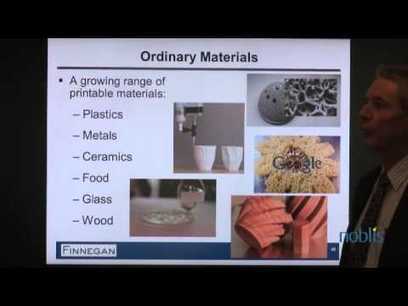 This presentation explores the intersection—and some would say the head-on collision—between 3D printing and intellectual property (IP). Illustrating this high level and entertaining presentation with examples of advances in 3D printing and materials, John Hornick explores the implications for IP and the world and addresses challenging questions, such as: How will the democratization of manufacturing affect IP? How can protection from infringement be balanced with the ability to innovate? Does IP stimulate or stifle innovation in the 3DP space? Is the existing IP regime up to the task, or is IP fundamentally in conflict with a 3D printed world? Who will win the tug of war between IP and open innovation? Will IP survive, or are we headed for a worldwide open technology community?
John F. Hornick is a Partner at Finnegan, Henderson, Farabow, Garrett & Dunner, L.L.P.
You can learn more about Noblis at www.Noblis.org, and on Twitter at @NoblisNews
See on www.youtube.com